Weekend in Zion National Park
As part of Adriane's continuing adventures this summer she planed to be in Zion National Park July 10-??. So I decided to meet her down there for the weekend of July 10-12. We planed on doing a little sight seeing and hopefully some climbing. We managed to do both. It is amazing how much you can pack into a single weekend when you put your mind to it.
Friday

I left VERY early friday morning as you can see in this picture. Yes that is AM!!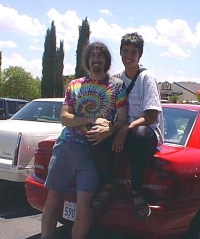 Here we are in St. George after I finally found Adriane hanging out in front of the McDonalds. That cool red car we are sitting on is my rental.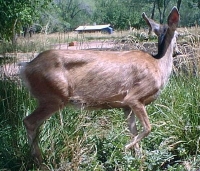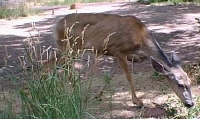 A visitor to the campsite. These guys were all over the place and not the least bit shy.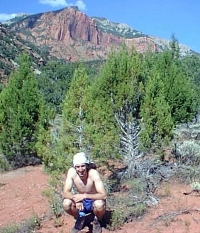 Here is me on the hike we did Friday afternoon. God I am white!!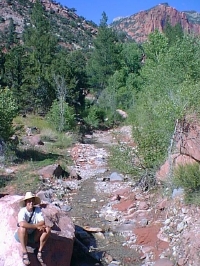 Age sitting by a creek.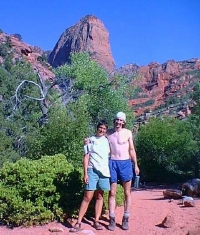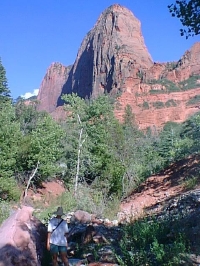 A couple other shots of us on the hike.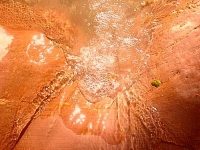 The color of the rock out there is incredible.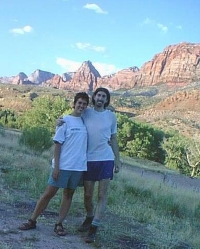 A nice shot of Age and I after our hike.
Saturday
Saturday, We attempted to climb the north spur of Lady Mountain. We only made it two of the pitches due to some trouble navigating and some issues climbing...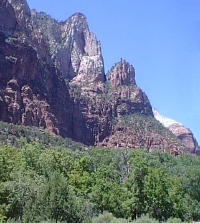 Lady Mountain is the large peak and the peak to the right is the North Spur. We got about half way up it.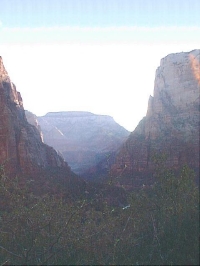 The views were incredible all day...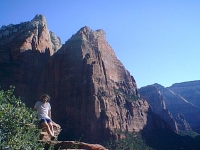 Me and a gorgeous background. I'm glad I'm not in rainy seattle.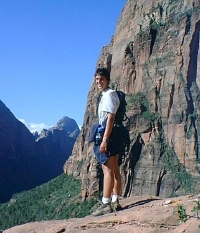 Adriane.. She carried the rope but I had to carry all the other stuff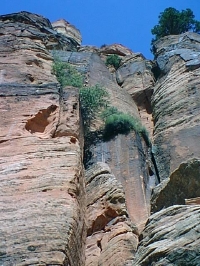 Here is the first pitch of the thing we climbed.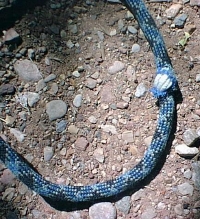 The reason we turned around... Yes that is my rope.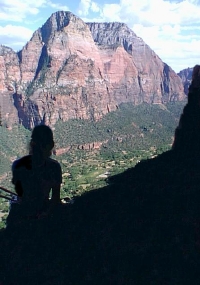 Me repelling down.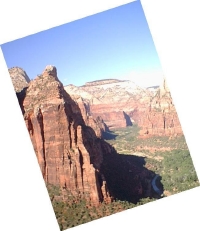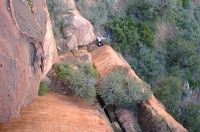 The view Adriane had while repelling.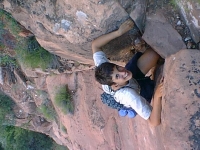 Here is Adriane on the hike down. As you can see the approach was not easy.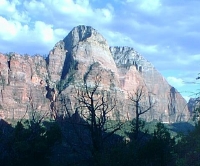 Another impressive view.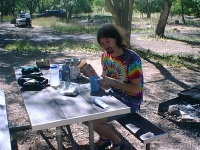 Domestic me cooking dinner.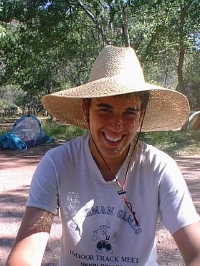 Age not helping me cook dinner.
Sunday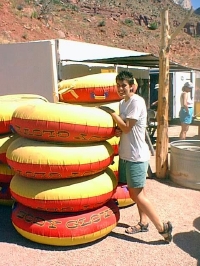 Sunday was hot!!! So we decided to rent inner tubes and float down the river.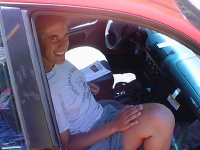 Adriane sitting in the air conditioned car.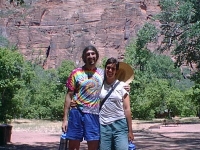 Us.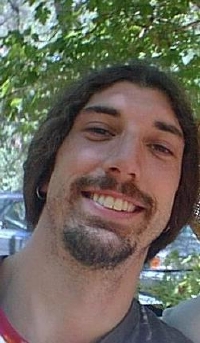 Me. Adriane used to be in this shot as well but I thought it looked better with just me so I cropped her out.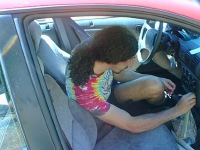 Notice where the car keys are in this picture.

Me in the river.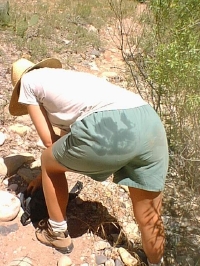 No comment.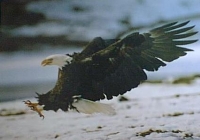 The bald eagle we saw land near us.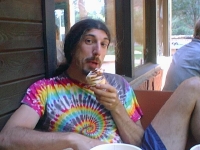 Me trying to cool off with a nice cold ice cream. It was 110 degrees out.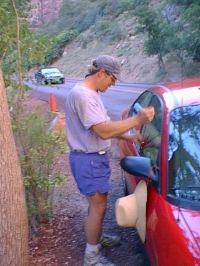 Remember how I said pay attention to where the keys were...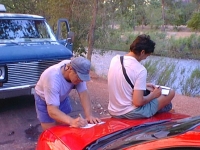 Fortunately, Adriane had her check book. He she is paying Bill for rescuing my keys just in time for me to catch my flight.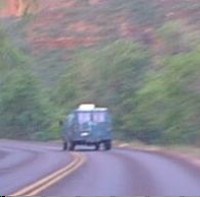 Bill's cool car.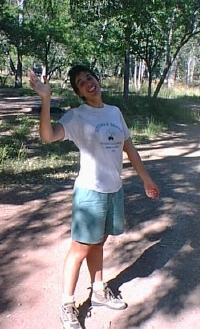 I told Adriane to do the, "I'm so sad to see you leave look." I think she needs to work on it.