Age and I went on a 10-day road trip recently. We started in city of rocks, drove through the tetons (it was rainy and there was too much snow), backpacked around Yellowstone, saw Lilth Fair, then did some climbing at Vantage. I did not take nearly enough pictures but here are a couple moments that I did capture.
City of Rocks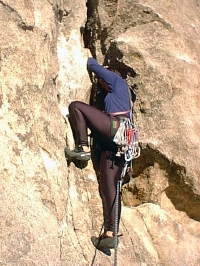 Here is Adriane taking off on her first lead. It was even with gear!!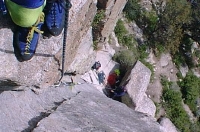 The view down halfway up a climb (those are my feet).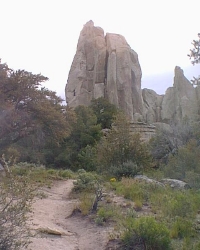 We climbed this thing!! It was featured in a powerbar commercial!!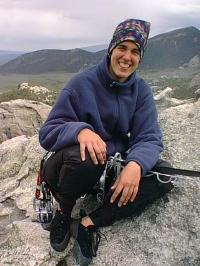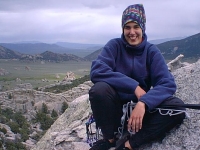 A couple pictures of Age on the top.
Yellowstone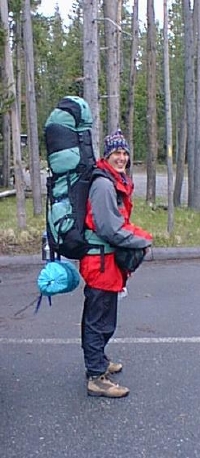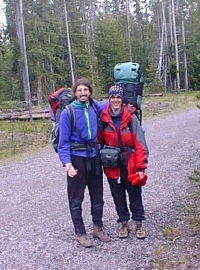 It is not the size off your backpack that counts but how you use it.

Adriane getting out her camera so she can take a picture of me romping around in the snow.

Age navigating a stream crossing.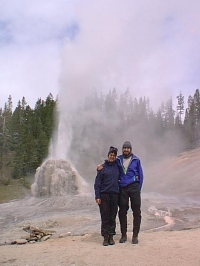 Age and I in front of Lone Star Geyser. Much cooler then Old Faithful.